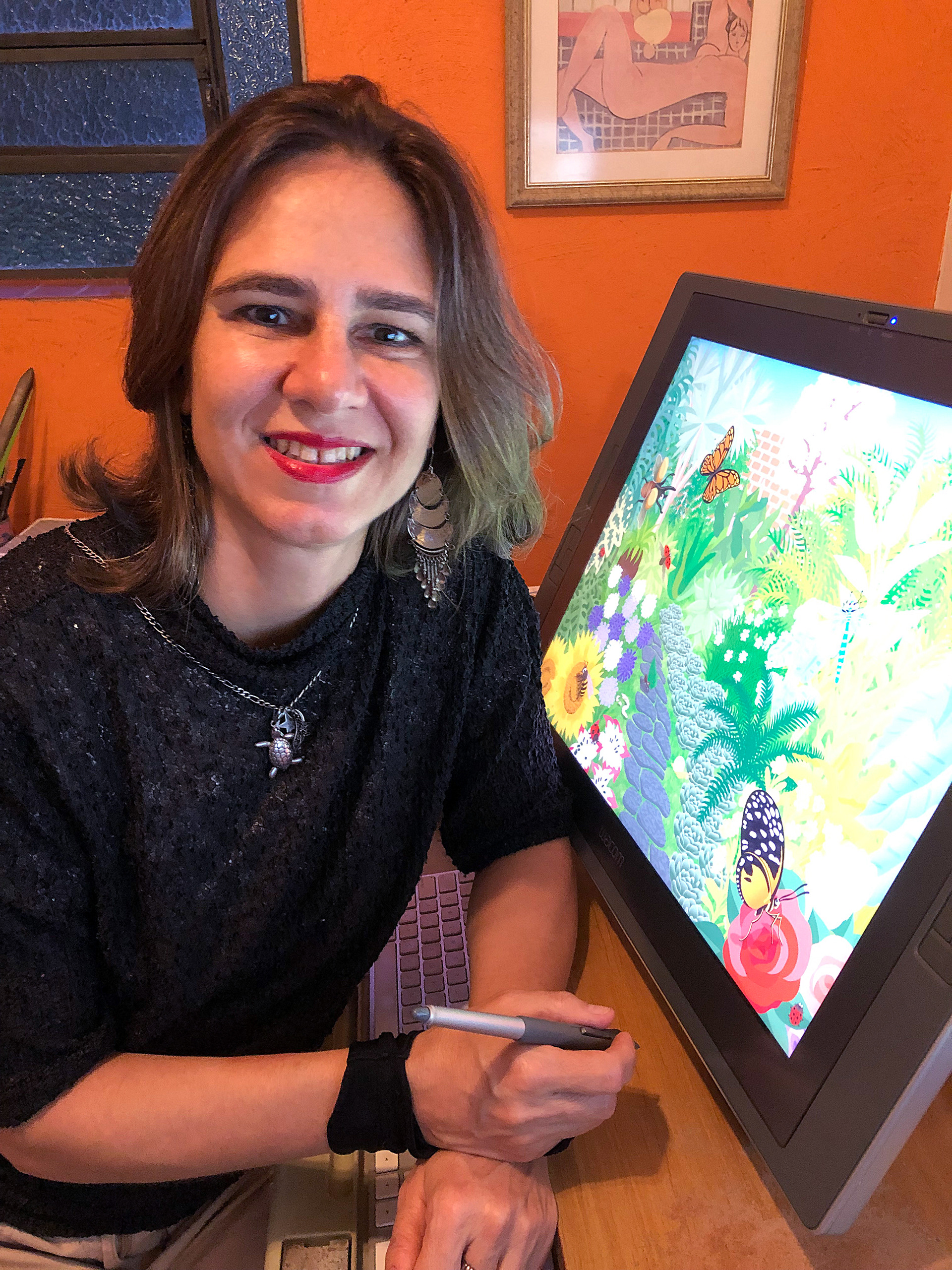 Hello,
I am a freelance illustrator and graphic designer based in Granja Viana, a nice neighborhood in Cotia, close to the big city of São Paulo, Brazil.
I'm graduated in Fine Arts at ECA-USP, and working for 30 years for large and medium-sized companies and publishers, either as an employee or freelancer.
Illustrated for various media (editorial, corporate, advertising) and also in the creation and graphic editing of editorial, advertising and corporate content.

I am passionate about adding grace, beauty and catching the reader's attention to the most diverse adult, youth and children content.
Feel free to get in touch via phone or fill in the fields below.
Tel. / WhatsApp: +55 11 99279-1581
Email: gisele@coresquentes.com.br